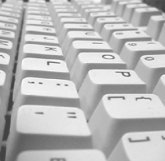 From Internet-enabling businesses, building E-Commerce websites to Web-enabling internal legacy applications, we provide a wide range of consulting services.
We provide expertise in implementing solutions like XML-enabling applications for easier interaction with other websites or applications, developing workflow for business processes, migration from legacy systems to new powerful ERP packages, and much more.
We have a solid experience in both Java� and Microsoft� technologies, and can handle projects of all sizes. Learn more...